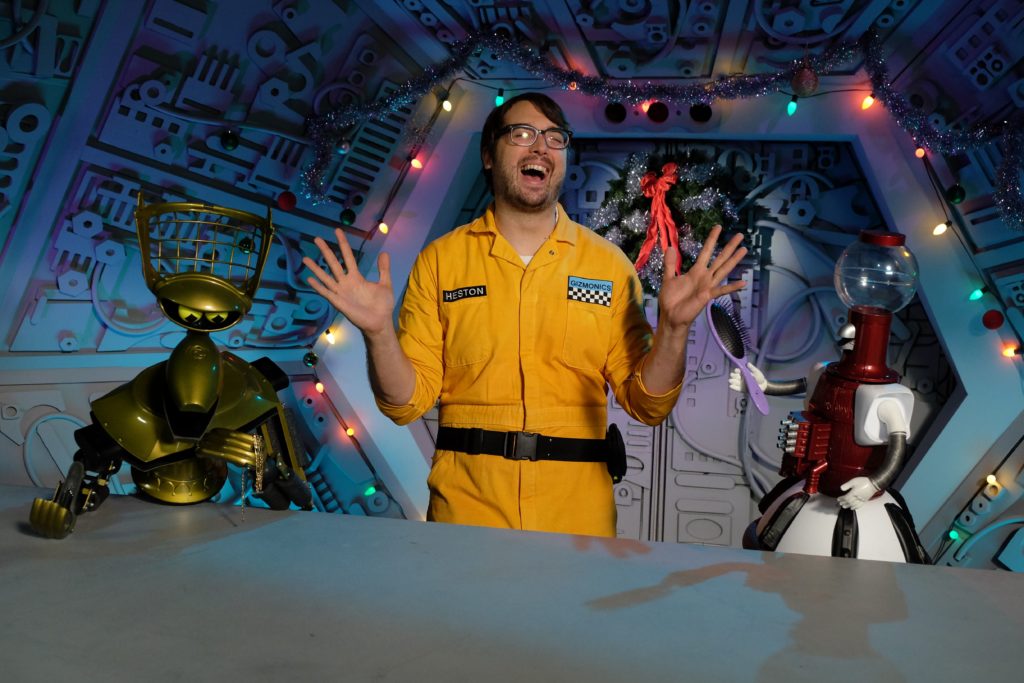 It appears that Netflix has committed to funding a second season of "Mystery Science Theater 3000: The Return". Congratulations, I guess.
Well, if you're going to do it, here are some suggestions on how to make it better than the Kickstarter season:
Do not edit or censor the movies. This is not 1988. You are not on basic cable. If you can't make it funny, either try harder or choose a different movie. (I could stop here, and that alone would be enough condemn the Kickstarter show.)
Have the voice actors control the robots. The puppeteering of the Kickstarter episodes was worse than the worst that Josh, Trace, Kevin, or Bill ever did.
Find voice actors for the robots who don't sound exactly alike.
No lip-syncing in the theater. Seriously, what the hell.
Don't riff the movies like old-timey auctioneers. It's supposed to be comedy, not a contest to see how many words per second you can squeeze into the show.
Ditch the rigid, inflexible Tom Servo arms, and go back to the ones that that had movement and conveyed action.
Get rid of the stiff, ceiling-mounted Gypsy and go back to having the mobile Gypsy who can actually interact with the other characters.
Scale the mad scientist set way, way back. It's not "The Tonight Show". It's a lab. Less is more.
Bring back the hexfield view screen.
If you are going to have props, have actual props, not the same laser-cut plywood cutouts every week.
If you are going to have an invention exchange, put some fucking effort into it. Jesus.
Have a real set for the SOL.
Do not pause inexplicably for ten seconds during the opening theme song. (Also, "yellow" is two syllables, and the music has one beat there. How can you guys not cringe every time you hear this song?)
I could go on (and on, and on), but that's enough.
Frankly, I'll be surprised if you do any of these things, because I think you have completely lost touch with what made MST3K a great show. But maybe you'll surprise me. I hope so.
Afterthought
If you are a fan of something long enough, you will live to see it turned into something that is painfully bad ("Godzilla", 1998; "The Phantom Menace", 1999; "The Planet Of The Apes", 2001; "Rollerball" 2002; "War Of The Worlds", 2005). Maybe, if you live long enough, you'll get to see what you love turn back into something you can love again ("Star Wars: The Force Awakens", 2015).
So maybe I will live long enough to see "Mystery Science Theater 3000" be good again.
Comments Off

on Open Letter to Satellite of Love, LLC, Alternaversal Productions, LLC and Undiscovered North American Ape Pictures