Or to put it another way: "Eschew petty criticisms."
I posted a comment on a YouTube video this morning, "helpfully" pointing out that the alien in Alien (and sequels) is a xenomorph, not the xenomorph — that any extraterrestrial encountered in that film's universe is "a xenomorph". It occurred to me that this is the modern version of telling people that Frankenstein is the scientist, and not the monster.
And then it occurred to me how incredibly annoying it is to be around someone who talks like this, pointing out petty errors or inconsistencies in movies, comics, or TV shows. I don't care if Nightcrawler has face tattoos in the comicbooks. I don't care if The Purple Man looked or acted anything like David Tennant in the comicbooks. I don't care if Gal Godot's Wonder Woman costume looks like the one in the comics.
And even if I do care a little, listening to that sort of thing annoys the hell out of me. So I am going to try, from now on, to not be someone who says that sort of thing. If I like a TV show or a movie, I will say that I like it, and I'll say what I like about it. Other than that, I'm going to try to keep my mouth shut.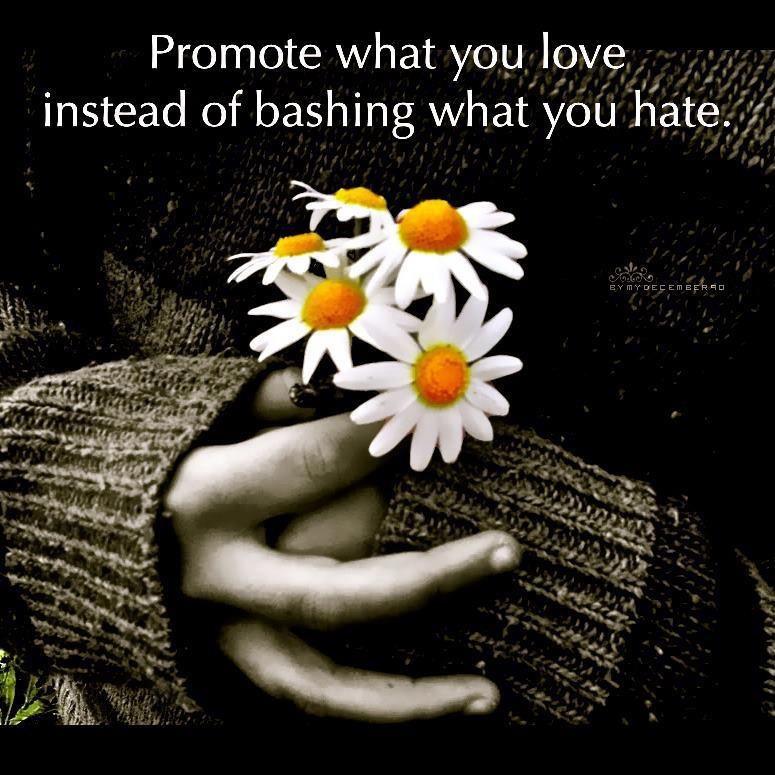 Comments Off

on Promote what you love instead of bashing what you hate