In honor of the 20th Anniversary of Cinema Insomnia, I present to you a papercraft Miss Mittens. Miss Mittens is the co-host of the cult TV show Cinema Insomnia (as seen on OSI74!). Now her paper doppelgänger can be your co-host!
Click the image below to download the PDF. For help in assembly, review the photos after that.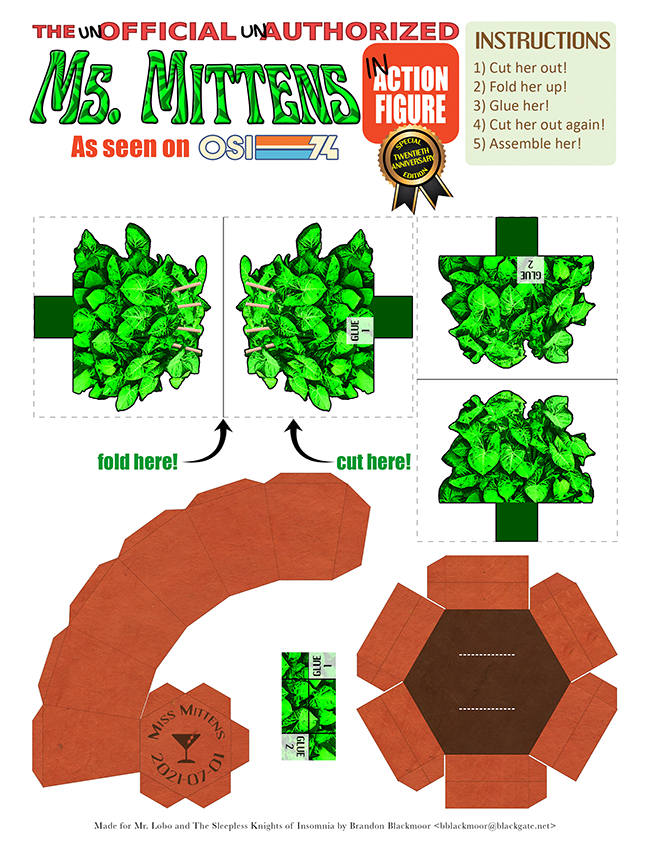 And now for the step by step visual instructions. Careful with those scissors!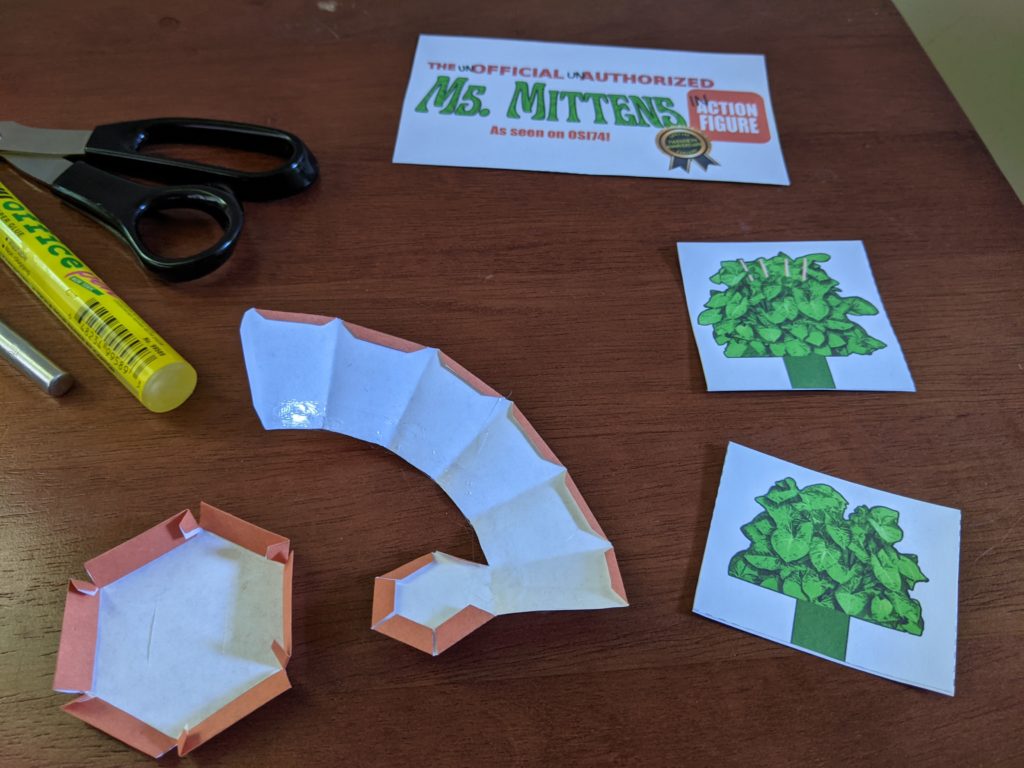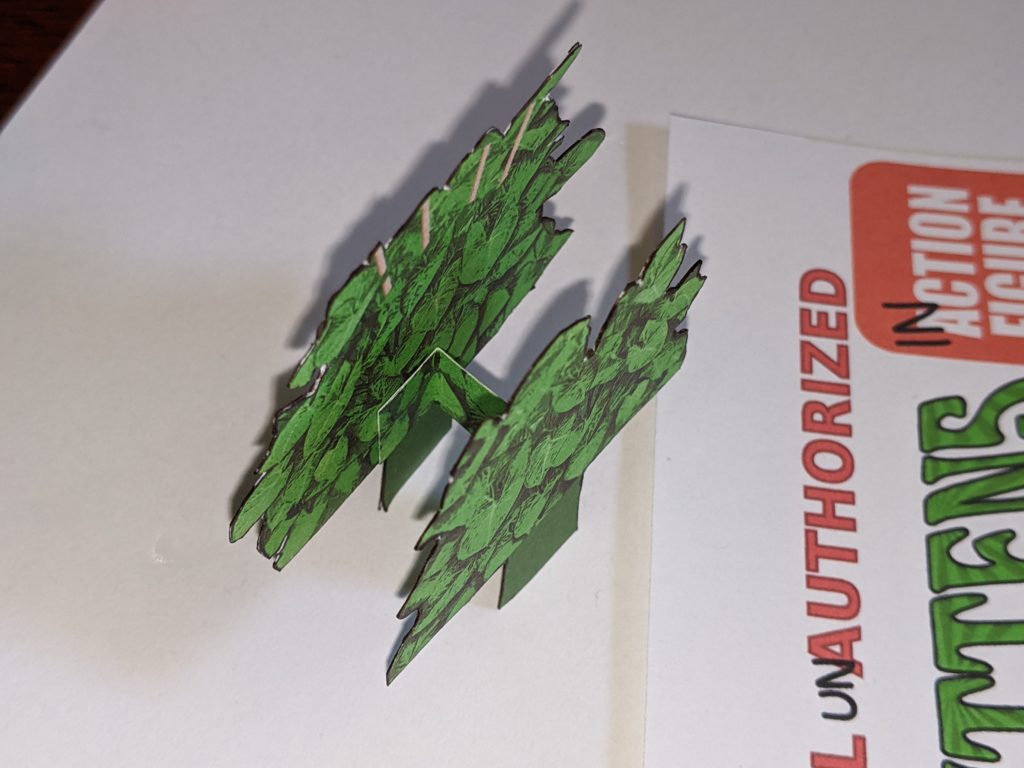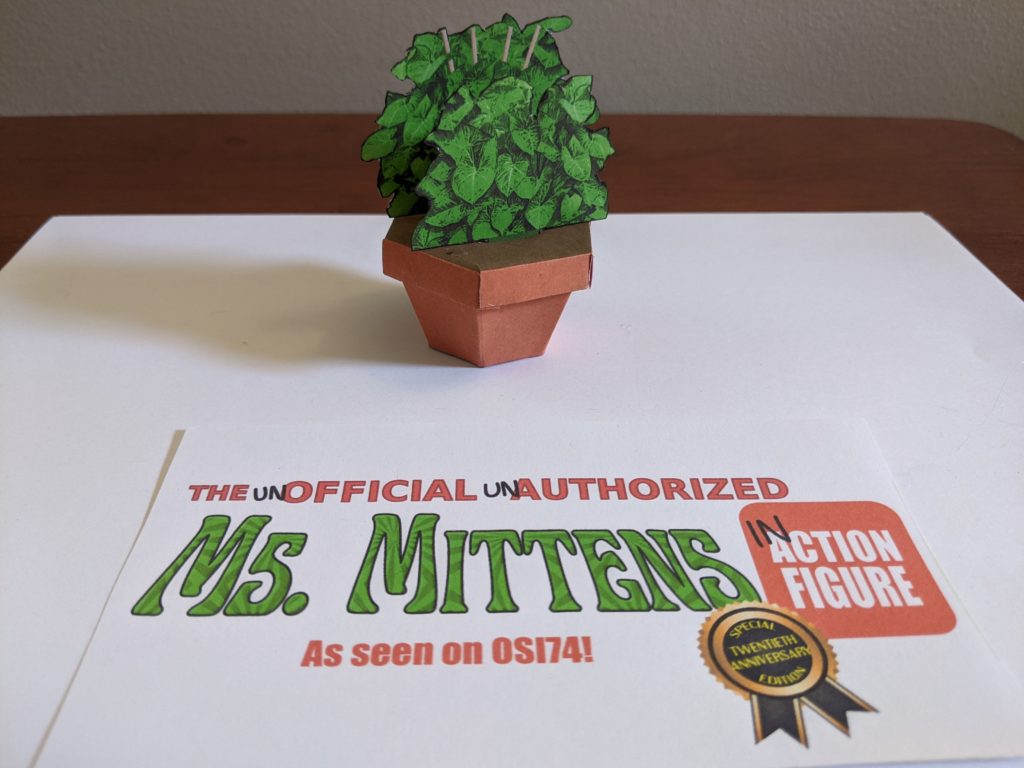 All done! Wasn't that easy?
P.S. As a special Canada Day treat, here's a Special Canada Day Edition of the papercraft Mr. Lobo!
Comments Off

on Papercraft Miss Mittens