This is Sebastian. He is an energetic, affectionate male kitten. He is a 6 month old grey tabby. He loves to play.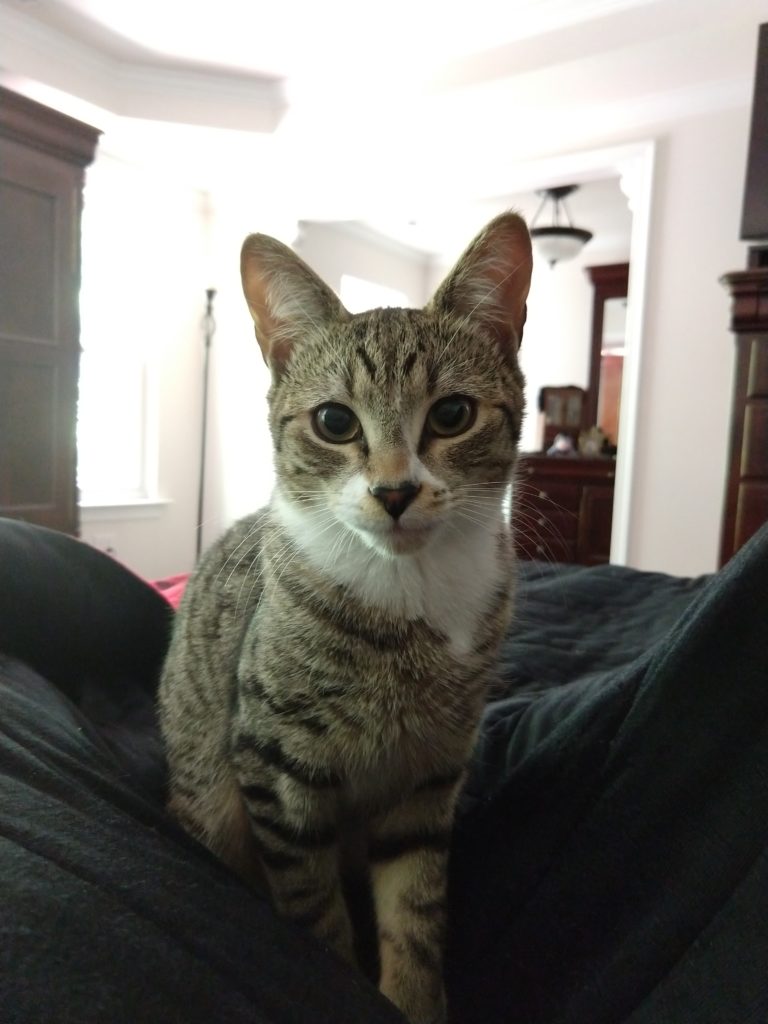 He is an INDOOR CAT, but he has his claws. They need to be trimmed once a week or so, but he is very careful not to scratch. We will include his scratching post (a Mondo Deluxe tower which cost $210).
He has had all of his vaccinations and he has been neutered (Crossroads Animal Hospital) .
Did I mention how much be likes to play? He is full of energy! We will include his toys.
Unfortunately, Sebastian does not get along with other animals. He is too aggressive, and bullies our other cat without mercy. Our veterinarian (Dr. Zeni at Crossroads Animal Hospital) calls this "play aggression" — he is not mean, or trying to hurt the other cat, but the other cat is miserable. Sebastian needs to be an only cat.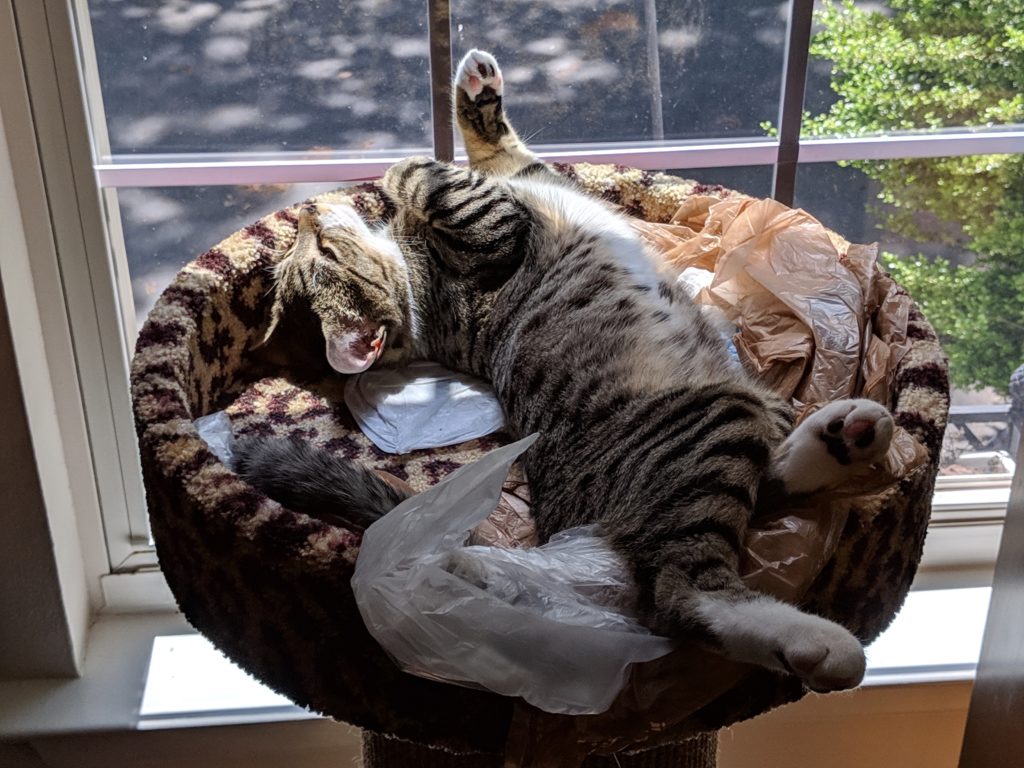 Here is what Sebastian needs:
He needs an INDOOR home where a human can keep him company during the day and play with him.
He needs his nails trimmed once a week or so.
He needs to be an only cat.
Most of all, he needs to be loved. He is an adorable, affectionate cat who deserves a loving home.
If you have a home for Sebastian, and would like to meet him, please contact us (text Brandon at 804-286-0842). We will ask a $50 re-homing fee in order to screen out people who would abuse a free animal, but this is a bargain considering you are getting the Mondo tower. We will also want to visit your home to make sure you have room for him.
Thank you.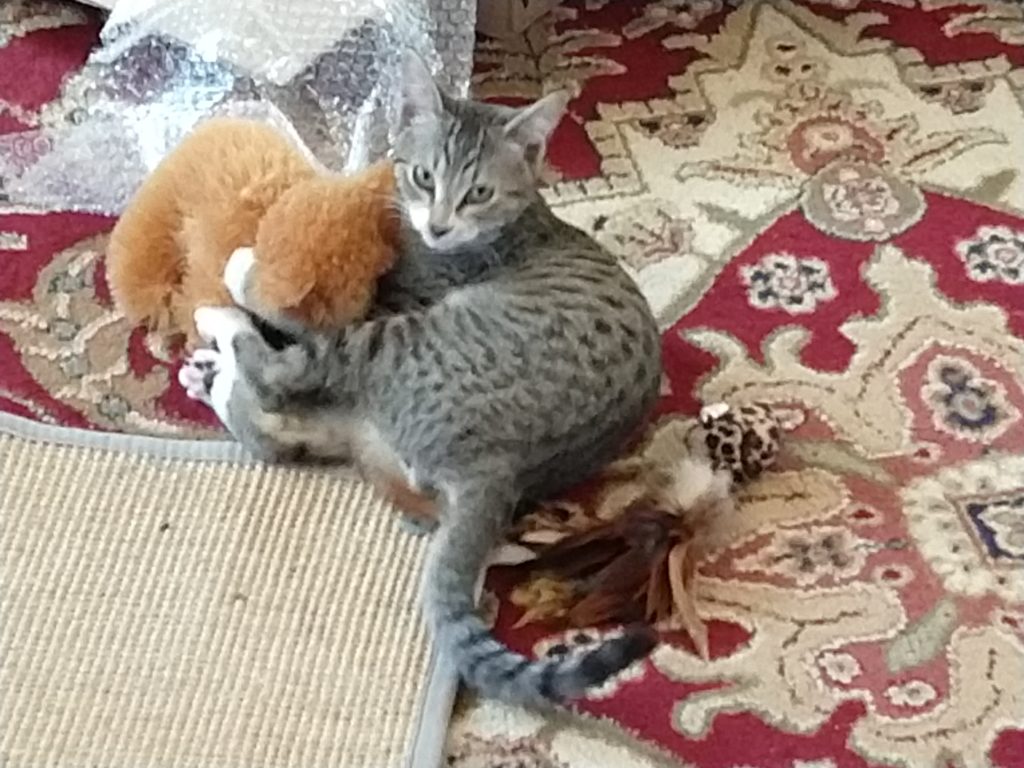 Comments Off

on Sebastian needs a home