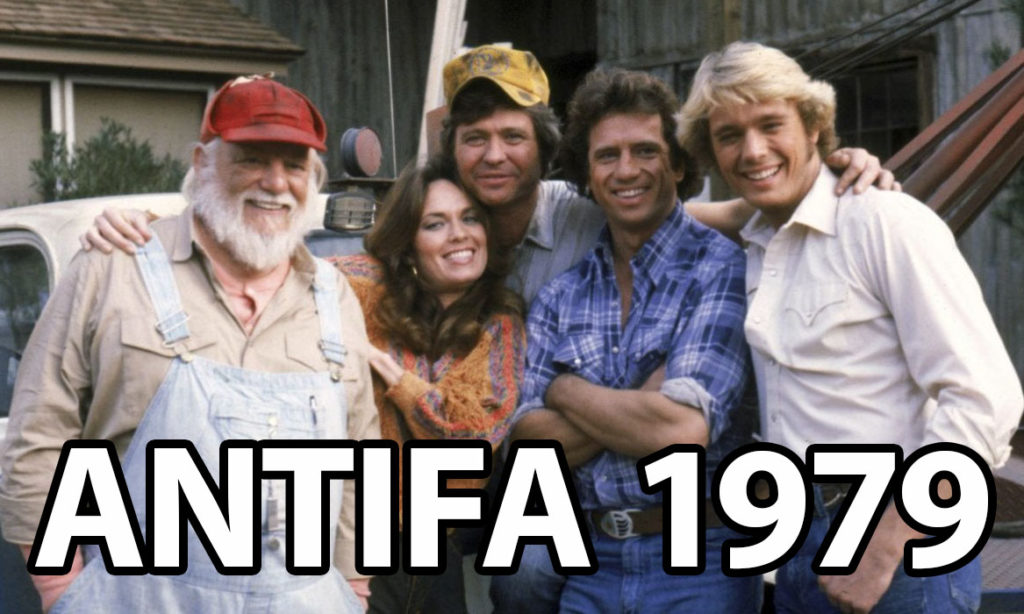 Amazon may remove "The Dukes Of Hazzard" from its streaming service, due to the Confederate imagery on the roof of the "General Lee", the Dukes' gravity-defying orange Dodge Charger.
That makes me a little bit sad. They really were just good old boys, never meaning no harm. I don't think they (or the people who designed the car) had any racist intent. I normally say "intent matters". Because it normally does. But I am conflicted about this.
"The Dukes Of Hazzard" was my first exposure to decent people fighting against corrupt police. I was not aware of the history of bootleggers tricking out cars to outrace cops (which eventually led to NASCAR).
I have to think, that if the Dukes were ever told that the rebel flag was a symbol of racism and hatred, that they'd be horrified, and they'd waste no time in finding something better to paint on the roof of their car. Because they were decent, honorable fictional characters, and they would never cause pain to innocent people if they could help it.
Comments Off

on Dukes Of Hazzard