We saw "Captain Marvel" last night. It was okay. It reminded me of "Doctor Strange" — lots of backstory and special effects, and then the main character can suddenly do anything and automatically wins.
I think I would have liked it better if they had cast a better actor as Captain Marvel. Brie Larson does "impassive" and "serious" well, but most of the time when her character laughed or smiled, it came across as forced and fake (John Agar had the same problem). I think her most believable scenes are opposite Akira Akbar as a very young Monica Rambeau — in those, she comes across as genuine. But personally, I think Samara Weaving would have been better in the part. Ah, well.
I really liked Ben Mendelsohn as Talos, and Gemma Chan as Minn-Erva. I thought they were more interesting than Carl Danvers and Nick Fury (although Sam Jackson is always interesting).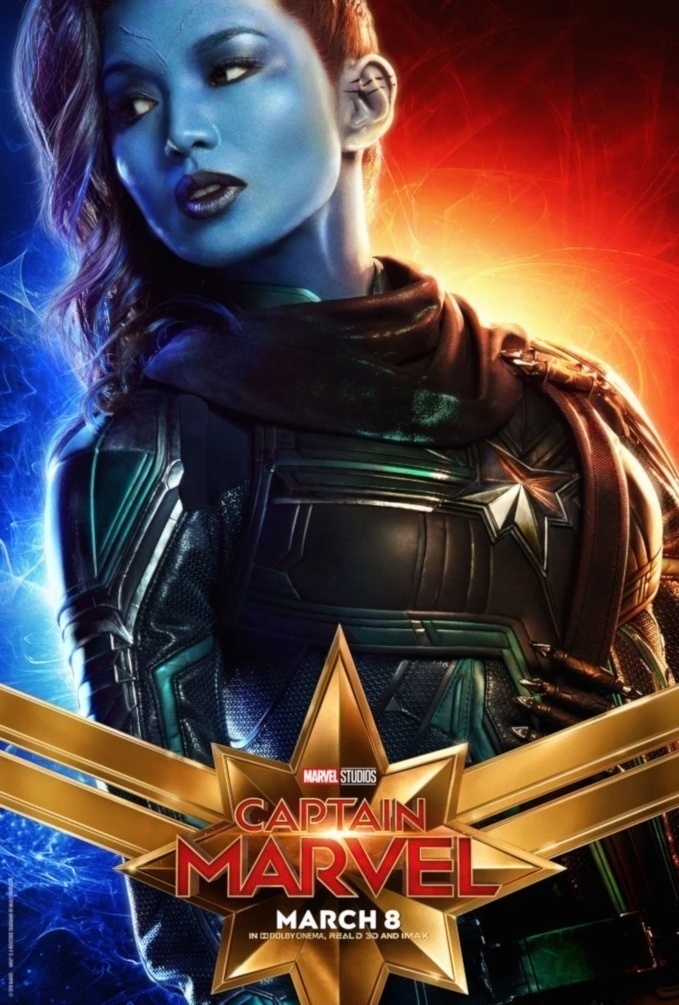 Comments Off

on Captain Marvel