Okay, so, we watched part of "Get Him To The Greek" (2010) last night. And we both noticed that Russell Brand is using the same accent as Ricky Gervais used for "the Office". And I got to wondering if that was a deliberate choice? Like, does that accent belong to a particular region of the UK, yeah? Maybe it represents a certain socio-political group, or a stereotyped mindset? Maybe a bit stupid? Maybe a bit arrogant, even?
And then, for some reason, I thought of "What We Do In The Shadows", which is a TV show (based on the eponymous film) about vampires in Staten Island, NY. And I got to wondering what it would be like if one of them had this accent.
"So I was at this bar, right? And this young thing, this lady, not that I mind a young bloke, I'm not sexist. Blood is blood, innit? Right? If you want a bloke, good for you. I support that. But in this case, a young lady, right? She's all forward, which frankly I'm not fond of. Leave a bit for the chase, please. It's a little word in relationships I like to call mystery. Leave a bit of it, right? Don't just put everything on the table at once. Let us have a bit of fun. A bit of foreplay, right?
"But she's persistent, and it's getting late, and if I must admit, I was a bit peckish. I do get peckish sometimes. Not that I'm always on the hunt. Just because I'm a vampire, that doesn't mean I'm just about that. I'm my own boss. Sometimes I'll wake up in me coffin, and I'm like, 'David, are you hungry?' And I'm like, 'No thank you. Think I'll compose a sonnet. Think I'll be a poet today, yeah? Can I just stay in my coffin and compose a sonnet?' 'Ooh, don't know, better ask the boss.' 'David can I stay in my coffin all day?' 'Yes, you can David.' Both me, that's not me in my coffin with another bloke called David.
"But in this case, yeah, I drank her blood and left her body in the alley. Think she was alive. Might not have been. Didn't check. Might be breathing. Probably not. Don't care. That's how I roll. I'm a free spirit.
"No, but… yeah, she was breathing. Again guilty, unorthodox, sue me."
P.S. No one else thinks this is as funny as I do.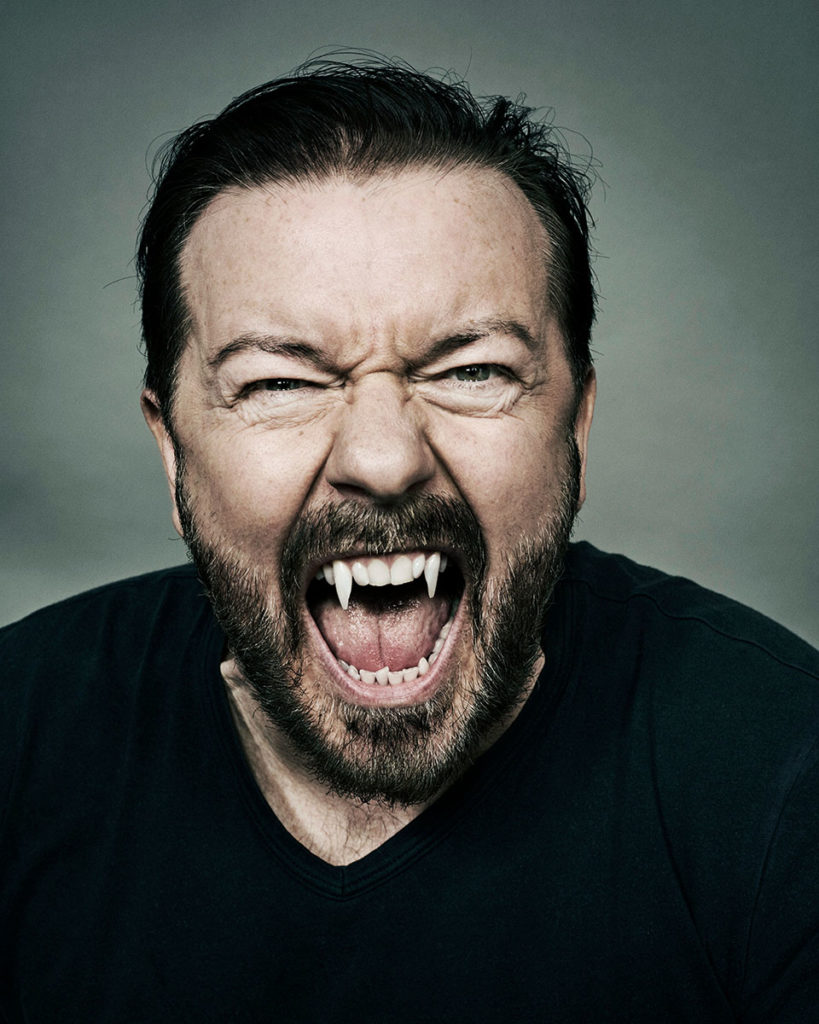 Comments Off

on David Brent, vampire