I was at a restaurant once, and the widescreen TVs were set to non-widescreen stations, with the image squashed vertically (or stretched horizontally, potayto potahto) to fit. That was bad enough. But then the show itself had a person standing in front of a TV (it was some kind of "news" show or something), and THAT TV was a widescreen TV showing a squashed 4:3 image.
How can anyone not notice how wrong this is?
WHY ARE YOU DOING THIS? STOP DOING IT!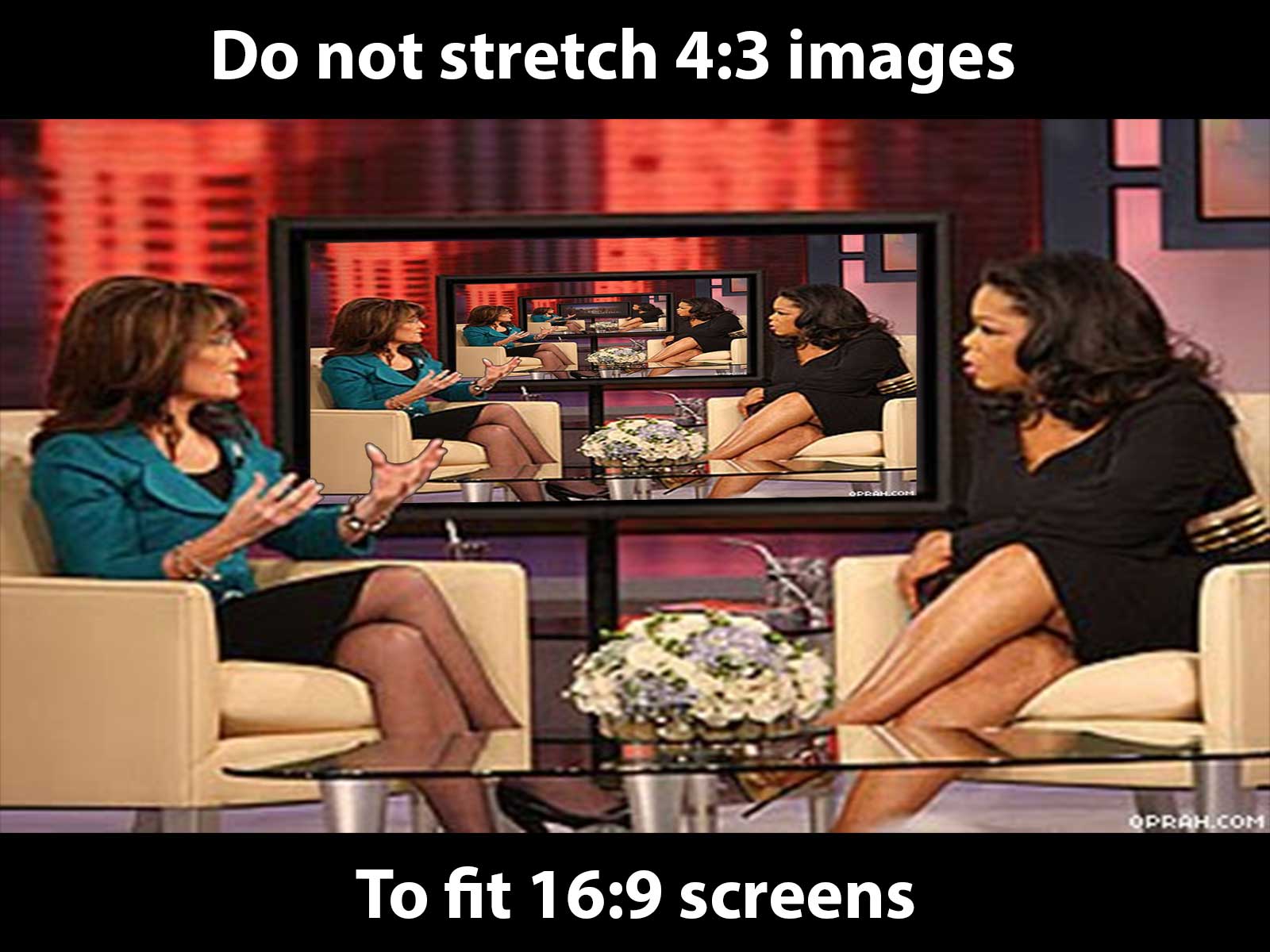 Comments Off

on Do not stretch 4:3 images to fit 16:9 screens